Our fundraisers take on challenges to raise money to help us end homelessness.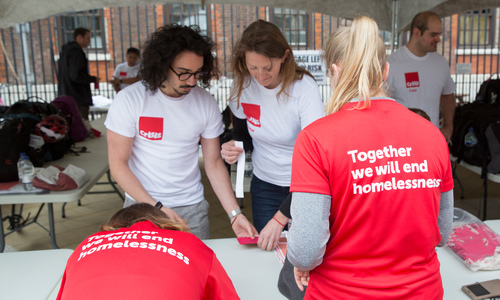 From running in the Crisis Square Mile Run and marathons, jumping into icy water, cycling in bike rides, organising Christmas parties and more.
Our Fundraising Team often need volunteers to help out at events, rattle a tin for bucket collections or look after Crisis stalls at festivals to promote our work.
If you can't commit to a regular volunteering role but have time to help out at one off events then take a look at our fundraising volunteering opportunities.